PONOVO EV and Charging facilities show on 2018 VPPC
On 27th
-30
th
August, 2018 Vehicle Power and Propulsion Conference is held in Chicago Hilton hotel and attracts 139 attendees from more than 20 countries to attend.
IEEE VPPC organized by IEEE VTS is the most advanced and biggest international academic conference in electric vehicle to announce and deliver the advanced technology and field applications.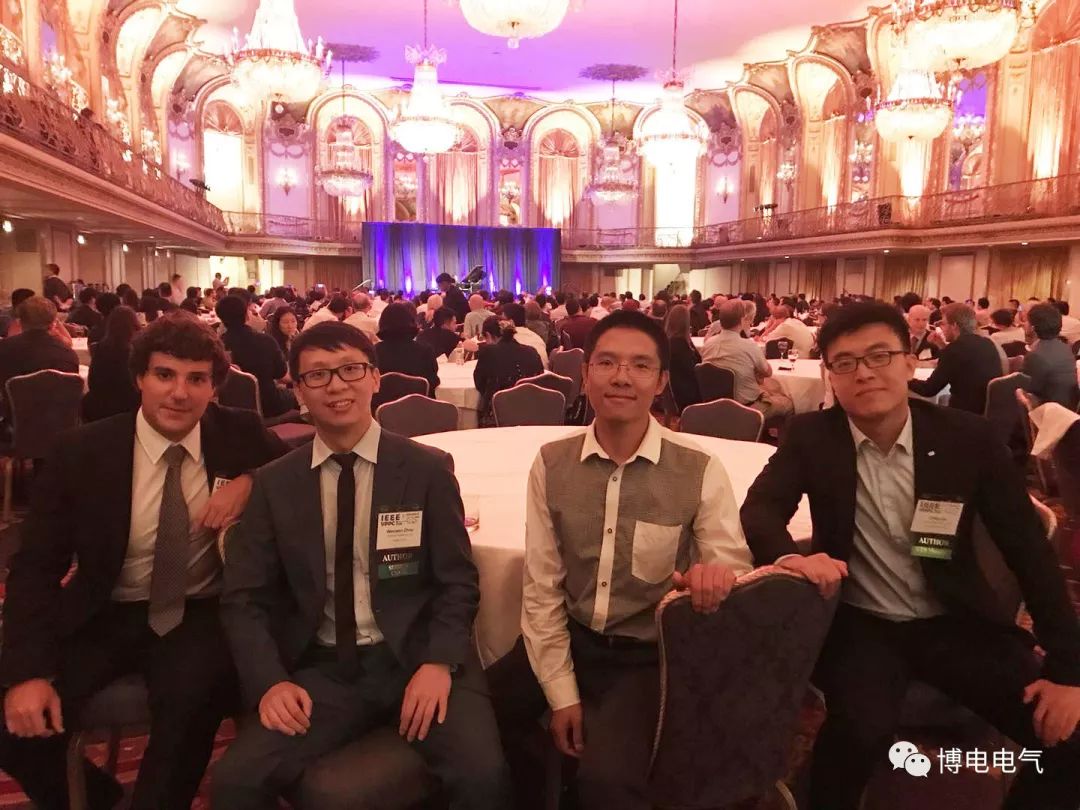 ▲Conference
The famous experts and scholars in the related field are gathering in Chicago such as Marty Cooper, the pioneer in the wireless communications, delivered the speech as the opening guest of the conference.
▲Marty Cooper delivers the speech
Besides the thesis speeches, it also attracts the industrial manufacturers. As one key member in the electric vehicle charging facility, PONOVO shows the latest achievements in the EV detection.
On 29th, the CTO Dr. Zhou made the speech An FPGA based Modular System for Electric Vehicle Charging Pile Field Testing, reporting the achievements in charging facility, EV and BMS, etc in PONOVO.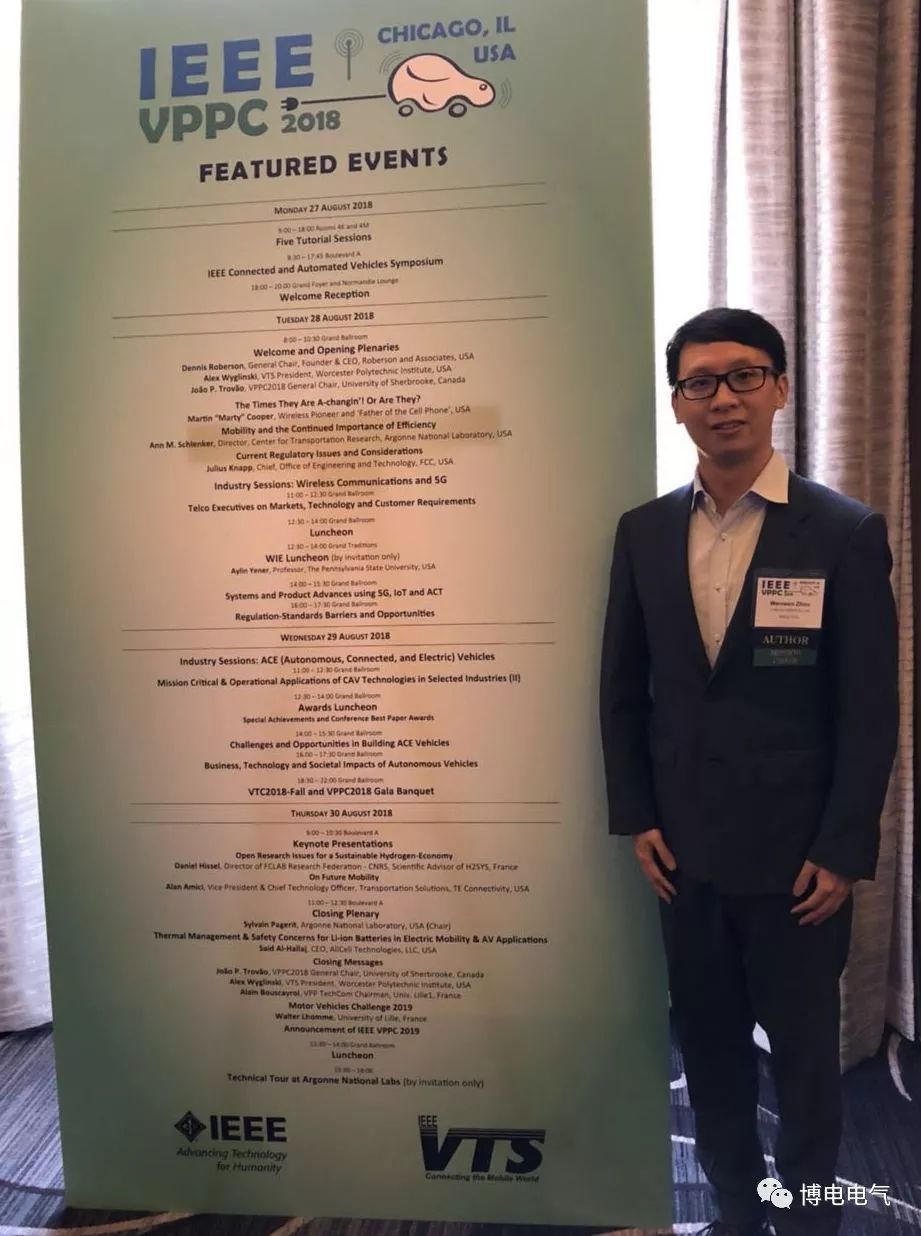 ▲CTO Dr.Zhou on VPPC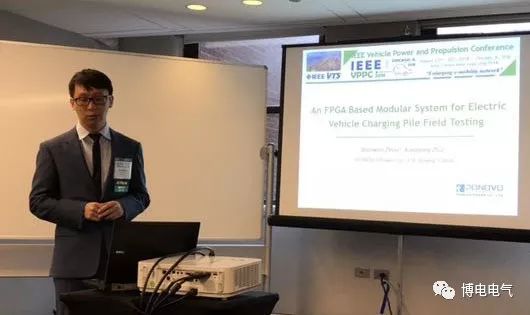 ▲Dr Zhou in speech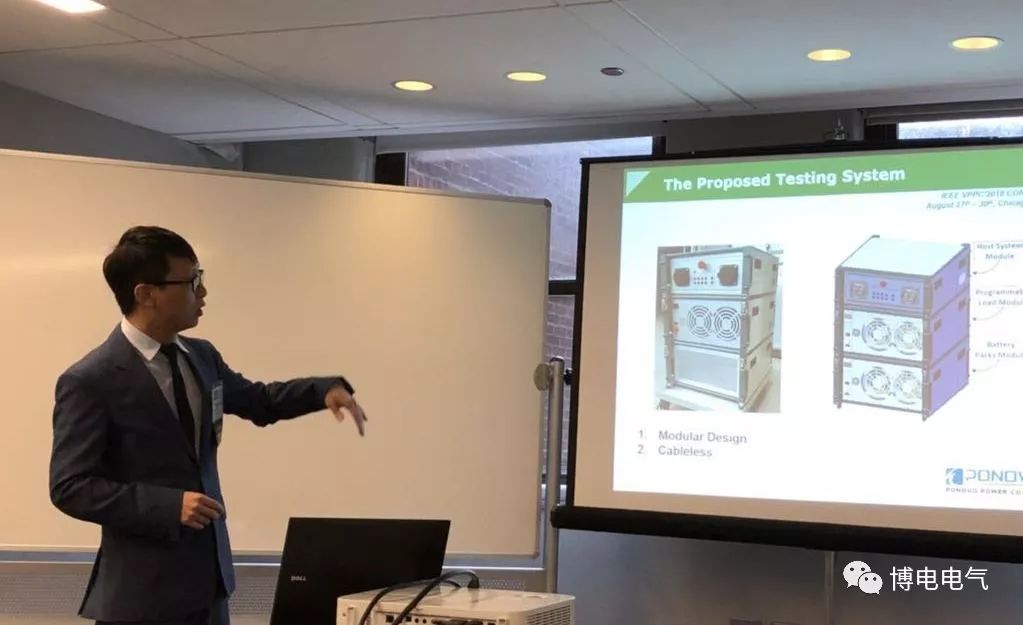 ▲Dr Zhou in speech
Dr. Zhou is invited by the professor SoussoKelouwani, Professor Samir Jemei and Professor Dominik Karbowski to host the meeting on electric (hybrid) bus that is the highest approval for PONOVO on the EV innovation.
The report on electric bus includes the bus battery management, the energy improvement based on Fleet Learning, etc. The reporters from every country successfully announced the reports on the meeting.
Back to 2016, Dr. Zhou is declared as the Beijing Talent. The presence on VPPC is funded by the Beijing Talent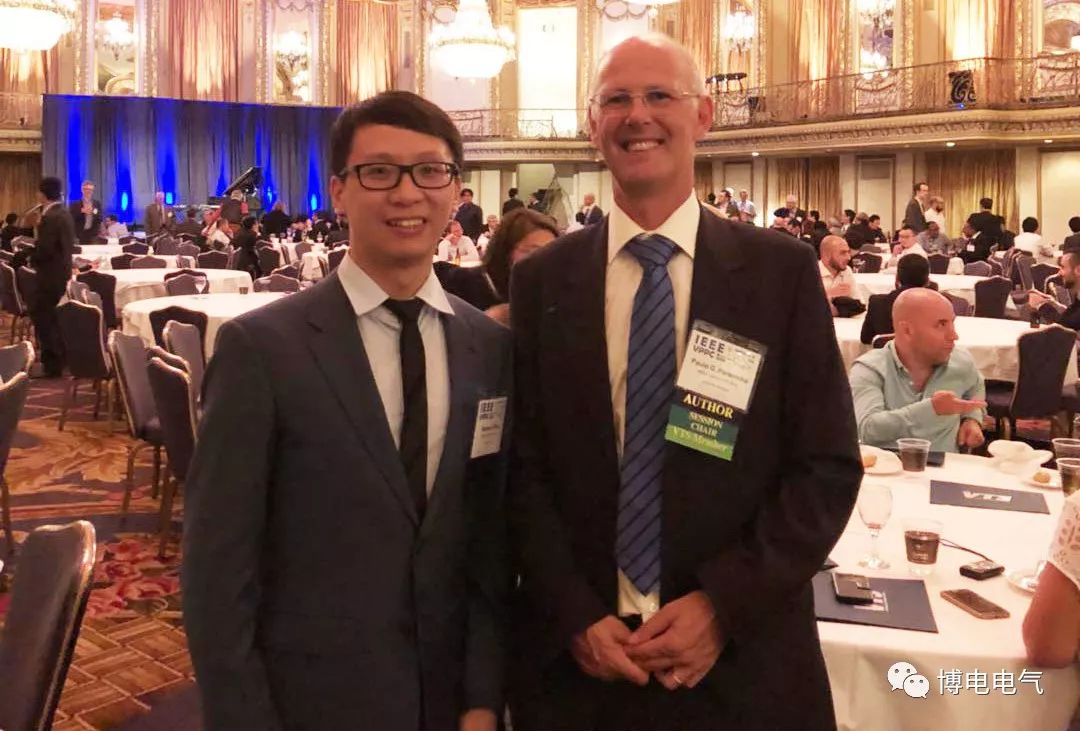 ▲Dr. Zhou with Paulo J. G. Pereirinha, the professor from University of Coimbra, Vice President of the Portguese EV Association, the President of 2014 IEEE VPPC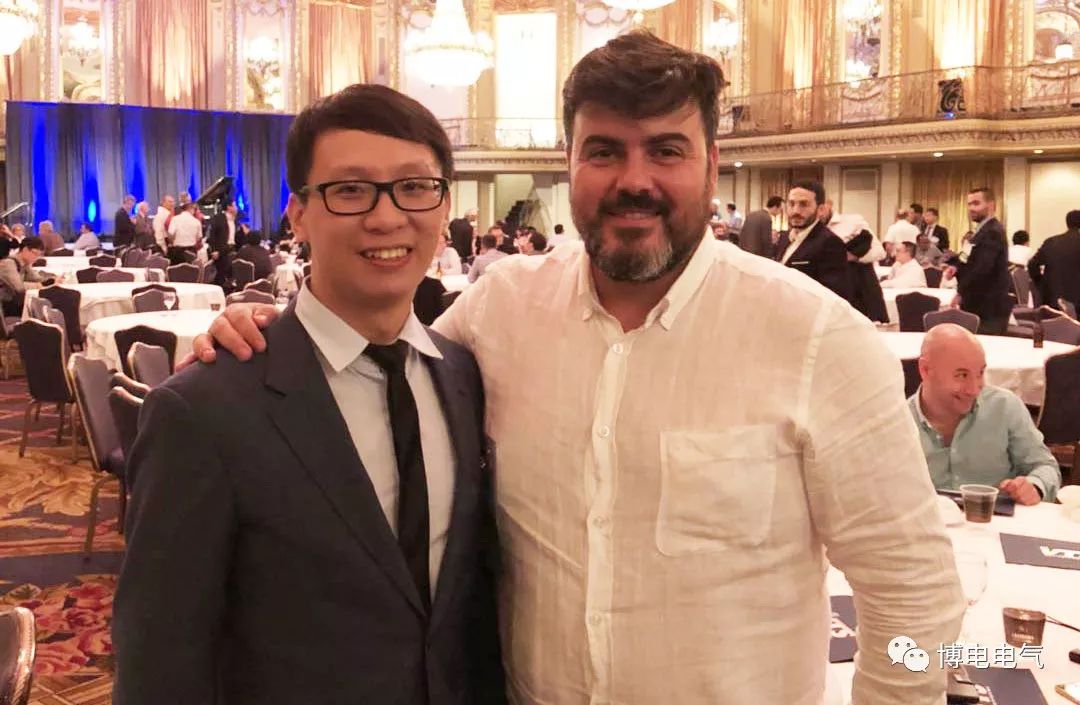 ▲Dr. Zhou with Pablo Arboleya, the Professor of the University of Oviedo, the chef editor for magazine International Journal of Electrical Power and Energy Systems
With the development of EV, the safety and reliability on EV and charging facility have become the main factor to affect the EV development. PONOVO has spent a lot of time to learn the advanced technology with the advantage of mature intelligent equipment to supply the customized EV and charging facility solutions.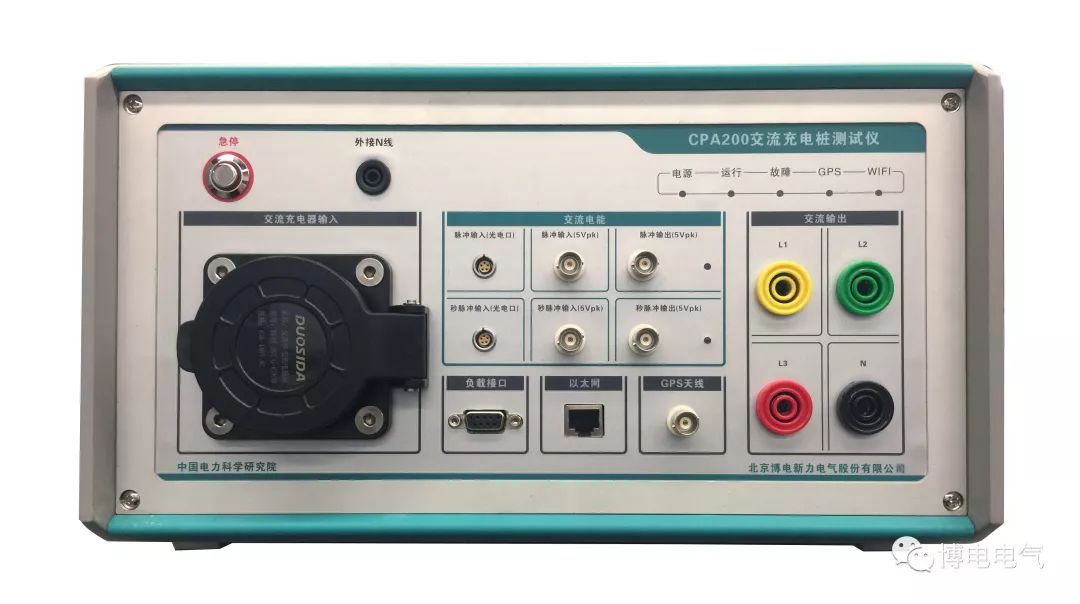 AC charging pile test set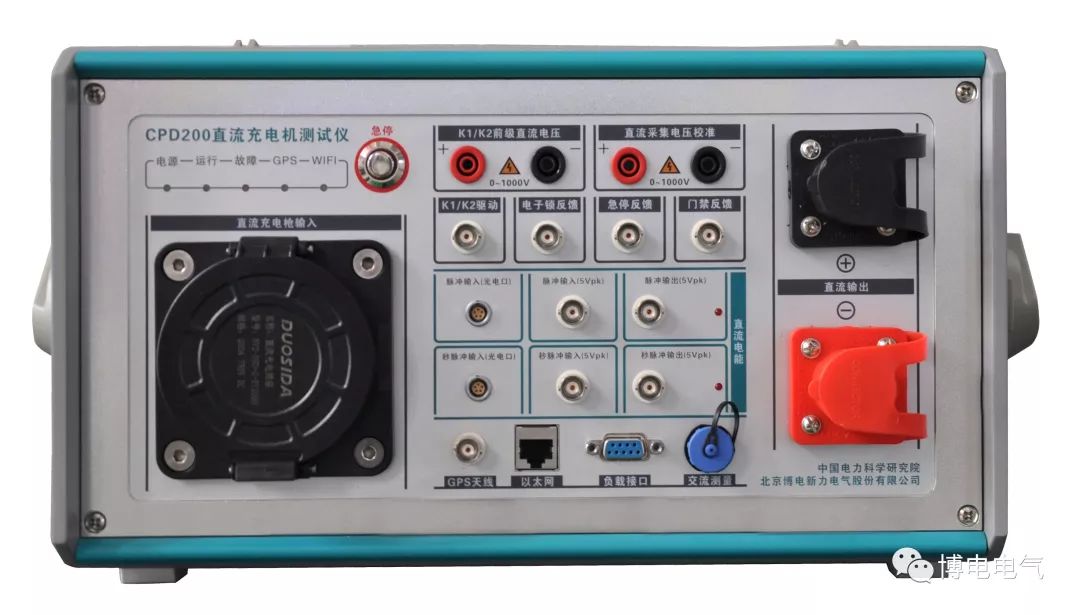 DC charging pile test set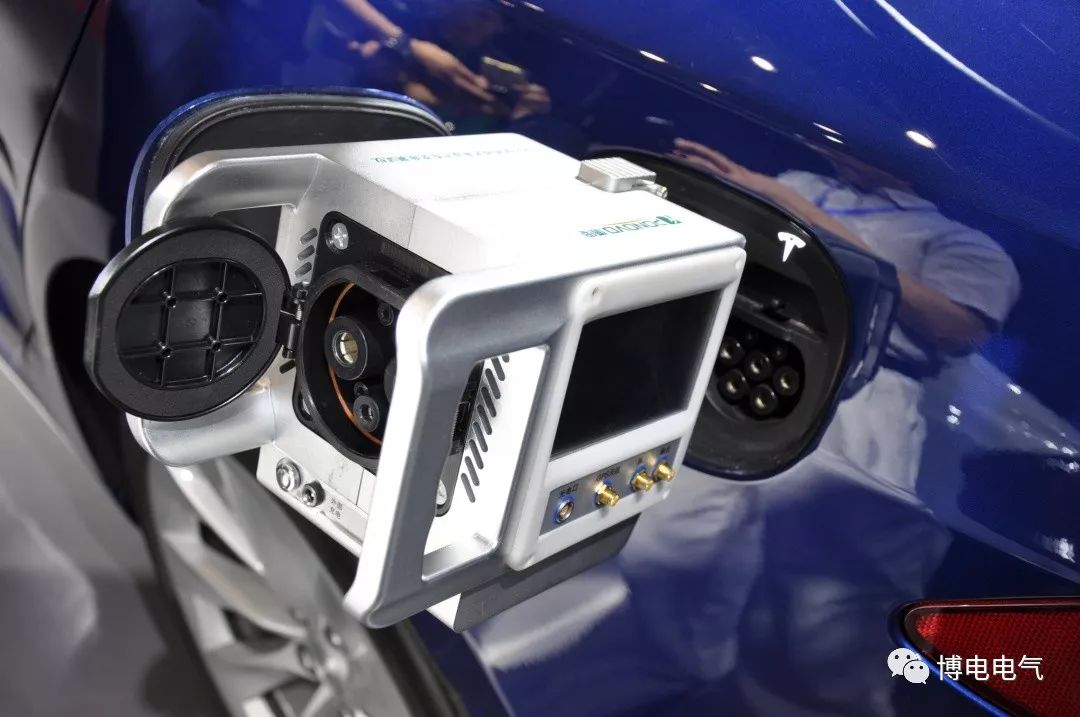 EVD100 handheld charging monitor
Till today, PONOVO has developed a few high quality testing equipment in the EV and charging facility with previous R&D experience. In future, PONOVO will contribute himself more in the field development and provide better technology and products.